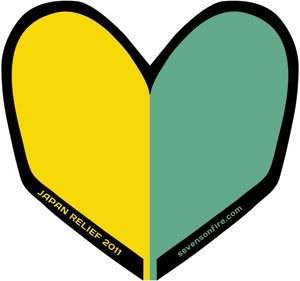 Japan Relief Sticker - $5.00
(50% will be donated to the Red Cross/50% covers production & shipping fees)


Ever since the tragedy in the Pacific it feels like there are far more important things to do than blog about cars. I felt like I had to do something.
On that end, I enlisted the help of my best friend Sarah Sobole to design a sticker to raise funds for disaster relier. Each sticker is roughly 4" square, and is yours, shipped anywhere in the world, for $5. Half of that goes to printing fees and shipping, which means that $2.50 of every sticker purchased goes to disaster relief. I want to stress that I am not making any money off of these. Every penny not spent on printing and shipping the stickers goes directly to the Red Cross. I hope to be able to raise over $500 for the victims.
These stickers are high-quality, die-cut 3.2 mil vinyl with a UV laminate coating to resist the elements and look rockin' on your car for years to come.
More pictures: